Ayra Star Shares Visuals For 'DITR' [Watch]
18-year-old singer-songwriter, Ayra Starr, delivers new visuals for "DITR" (Diamond In The Rough), a soul-searching and alté-inspired track taken from her self-titled debut EP "AYRA STARR". The new creative visual directed by Afolabi Olalekna brings to life Ayra Starr's emotional lyrics replicating the vibe on the track to the screen.
Speaking on 'DITR', Ayra Starr said: "DITR is an ode to Gen Z. We're coming of age in a really weird, scary time and I hope this lets people know that they're not alone."
The 18-year-old singer-songwriter showcases her remarkable storytelling ability through unflinchingly profound visuals, depicting the life and growing pains of young Gen-Z Nigerians navigating societal pressures and insecurities.
With her self-titled debut EP, Ayra Starr wants Gen Z to know she's got their backs. Whether empathising with their struggles, encouraging young women to own their sexuality or giving her own visceral takes on life, she lays it all out in the five-track EP, released by Mavin Records, the indie label founded by veteran Nigerian producer Don Jazzy.
A childhood spent between Benin and Nigeria developed Ayra's palate and widened her scope of reference, inspiring an experimental approach which meanders through R&B, soul and Afropop. "I don't like to categorise my music according to genre," she tells Apple Music. "I just make music for the soul, music based on feeling." Here, Ayra Starr breaks down each of the EP's five songs.
Away
"'Away' is my own personal fight song. I would just sing it to myself in my room when I was feeling down. Half of the song was a freestyle. It was like therapy. When I wrote the song, everything just came together—stories and experiences. I put that in the song, and I wanted people to take power from it. Like, 'I feel better about myself. I feel more powerful. Everything that I'm fighting, I feel better about it.'"
Ija
"This is a very sexy song. I wanted women to listen to it and feel beautiful and sexy, like, 'I'm taking my sexuality back; I'm taking control.' It not about what a man thinks about me, it's about how I feel. Or 'If I have a crush on you, then I'm going to get you.' It has a baddie type of vibe; it's the type of song a girl listens to while putting on makeup. It just makes you feel fly."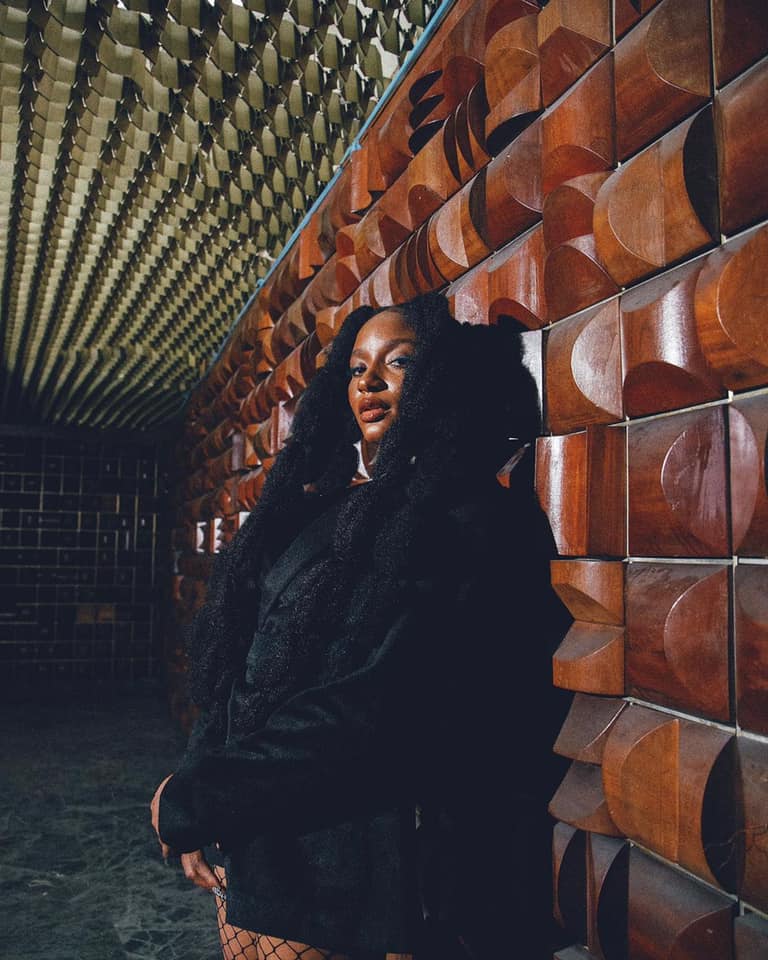 DITR
"'DITR', which stands for 'diamond in the rough', explains the coming-of-age of the modern-day teenager—experimenting with drugs, peer pressure and all the experiences that teenagers face. The song is to inspire Gen Z, my peers: Everything's going to be all right. Your parents want the best for you. I understand what you're going through. I wrote the song with my brother Milar (I write most of my songs with him). He came up with the melodies."
Sare
"'Sare' was produced by Don Jazzy. When he sent me that beat, I thought it was the most beautiful beat I had heard in a long time. It was so African, so beautiful, nostalgic and just very feel-good. I wanted people to feel beautiful; I wanted spouses or partners to listen to it and feel the love."
Memories
"I was so happy we could end the EP with this song. It talks about nostalgia and memories. I wanted older people to listen to it and feel nostalgic, and I wanted younger people to listen to it and be like, I want to have fun to this song. I want to just ride under the sun, and just put my hand out of the car and feel the breeze and all that. Just make memories with my friends."
Stream EP here: https://music.apple.com/gh/album/ayra-starr-ep/1536435450
Source: GbAfrica.net