Doreen Avio Lauds French Ambassador To Ghana, Anna Sophie Ave For Supporting Ghanaian Talents
Award-winning Radio / Television host Doreen Avio has commended H.E Anna Sophie Ave, the French Ambassador to Ghana for pushing Ghanaian talents in France.
Musicians Sarkodie, Stonebwoy, Kwabena Kwabena, and others with support from H.E Anne Sophie are currently in France for the 'Accra In PARIS' concert which will take place this weekend.
Whilst in France, our stars have been projected on various platforms including National TV to talk about the concert and our music industry which has been trending so far on social media.
This concert has also given a platform for Sarkodie and Stonebwoy to unite contrary to reports that they are not on good terms. Their fans must be excited about the union.
Doreen Avio looks like one who has been following closely on activities and she took to her social pages and wrote :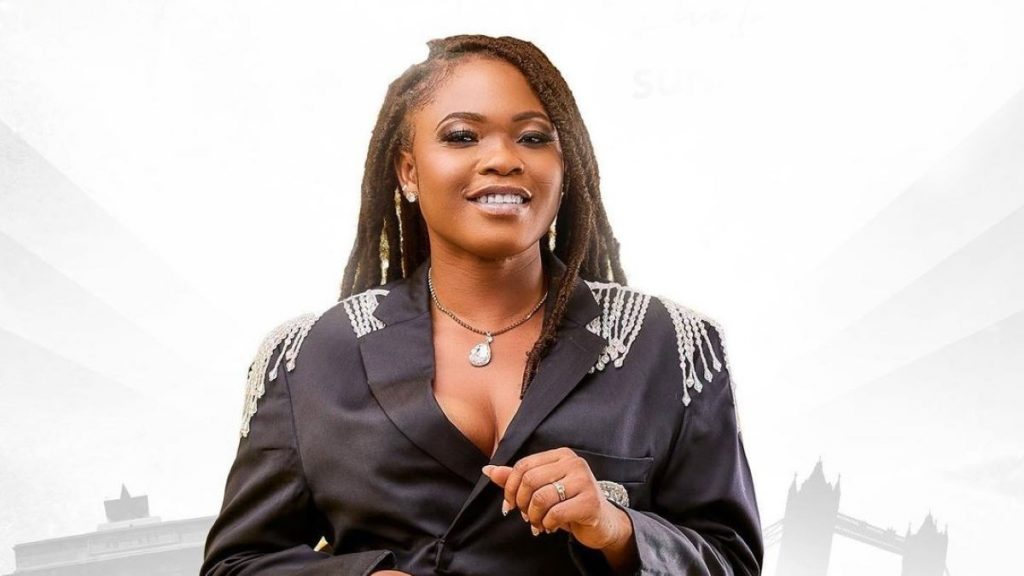 H.E. Anne Sophie Avé, the French Ambassador, deserves some credit for taking an active interest in promoting Ghana's arts and entertainment sector. We can all attest to the good she has done for the creative economy since her interest became apparent.
I'm sure when she started her own TV show and began meeting most of our musicians, we all had different perspectives and wondered why she was doing it. She's met our celebrities, hosted them in her home, on her tv show, and even appeared in a film. She has also visited some tourist attractions and shared photos on social media in order for the rest of the world to appreciate Ghanaian culture.
Recently, I saw her participate in the "down flat" challenge by Kelvinboy, which I have personally struggled to do.
Ultimately, she has done and is doing so well for Ghana in Ghana for the much-anticipated concert "ACCRA ON PARIS." Bringing to their stages our most talented and sought-after performers. Taking them to all national television stations to promote their talents, Ghanaian culture, and the music industry as a whole.
I'm not going to lie, this is very commendable. This will help the country's image a lot. Congratulations to her, and we hope that other ambassadors will follow suit and establish exchange programs".