The Queen's funeral in pictures
Crowds are lining the streets in London to watch a procession of Queen Elizabeth II's coffin following her historic funeral service.
The procession, including senior Royals, is making its way from Westminster Abbey to Wellington Arch, at London's Hyde Park Corner. The coffin will then be transferred to the State Hearse for its final journey to Windsor Castle.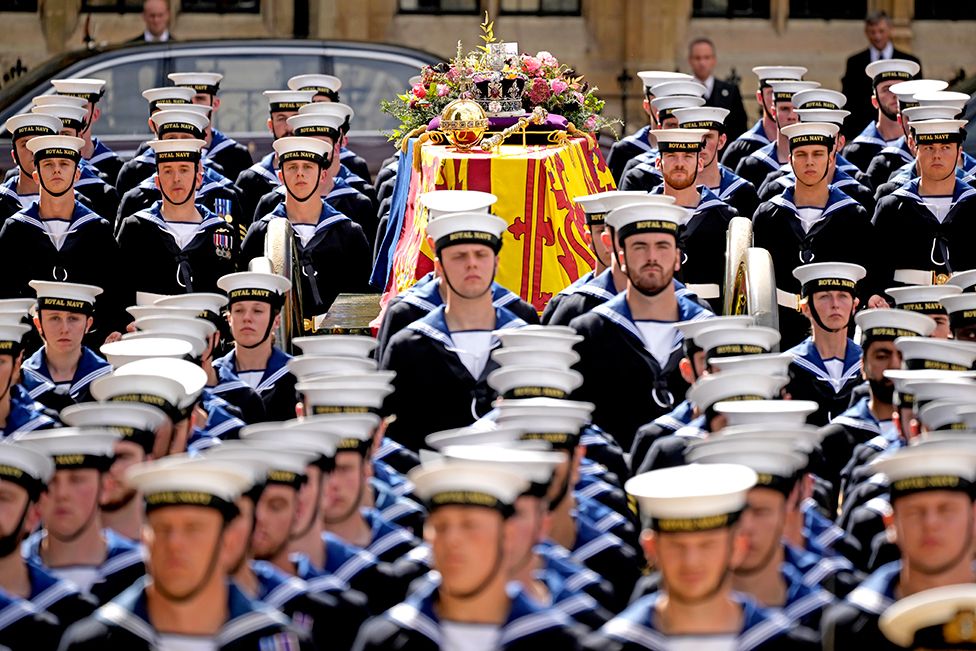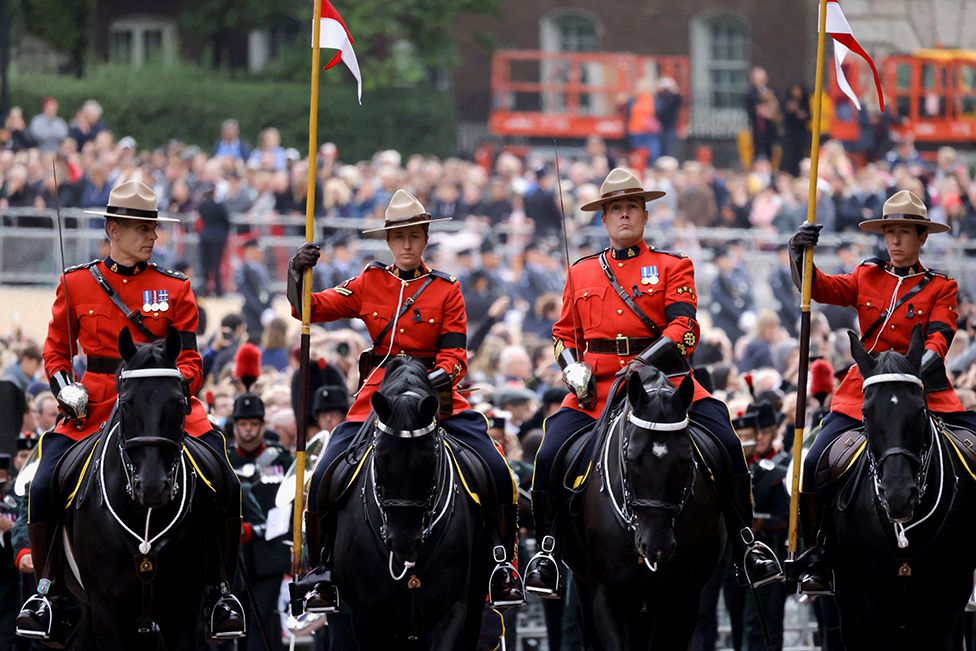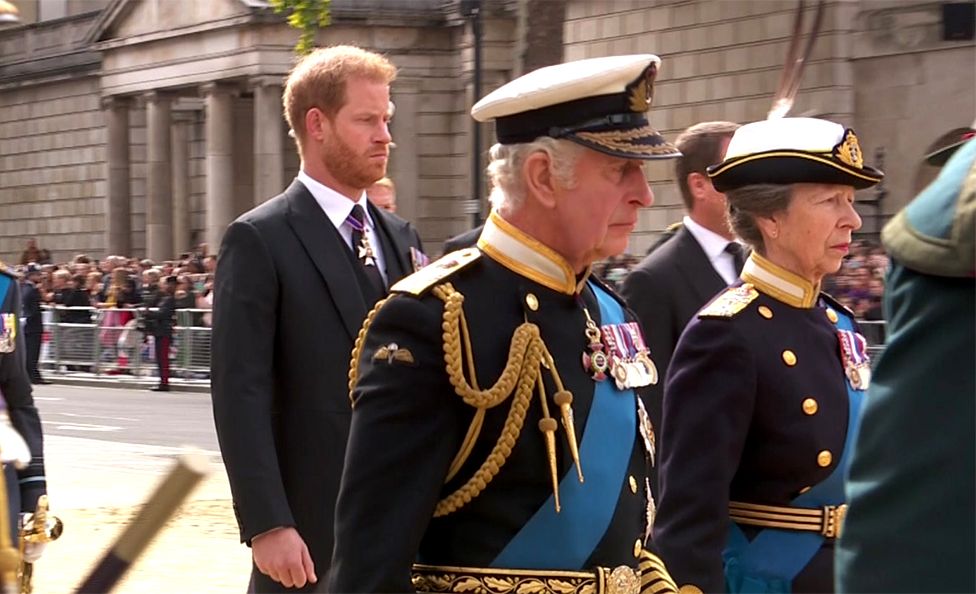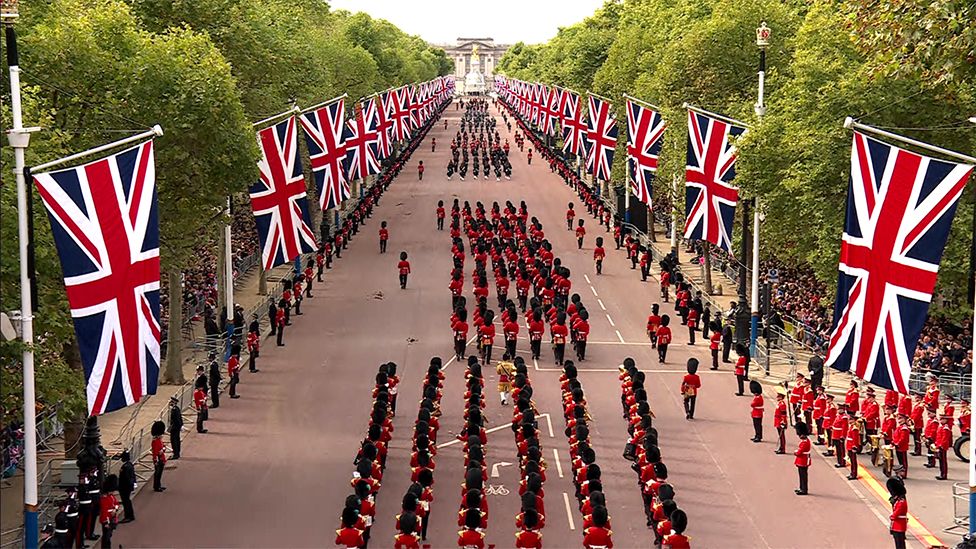 The Royal Family were seated at the front of the abbey for the Queen's funeral service, which was attended by about 2,000 guests.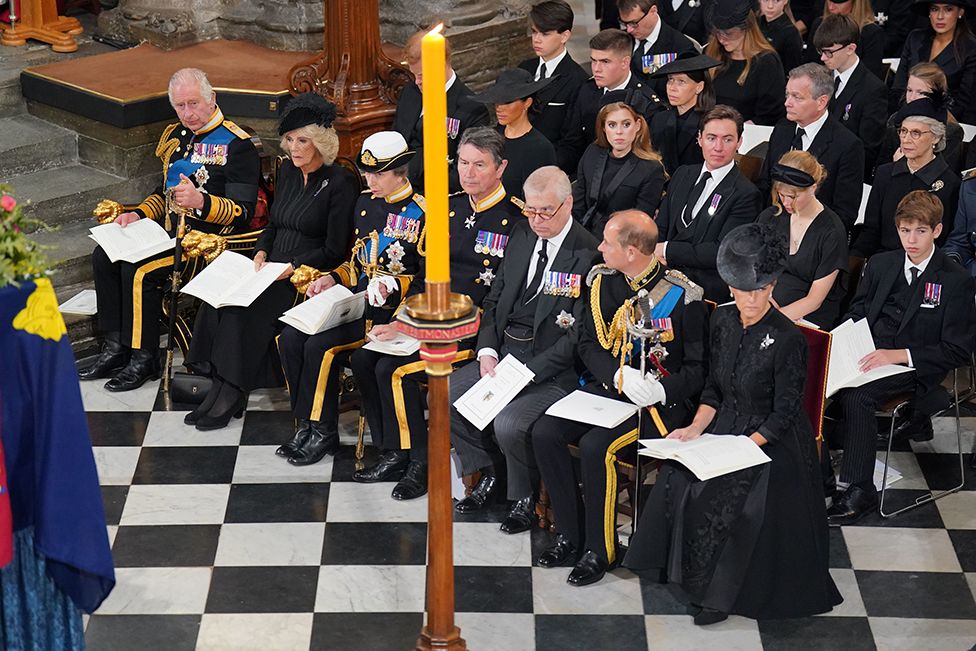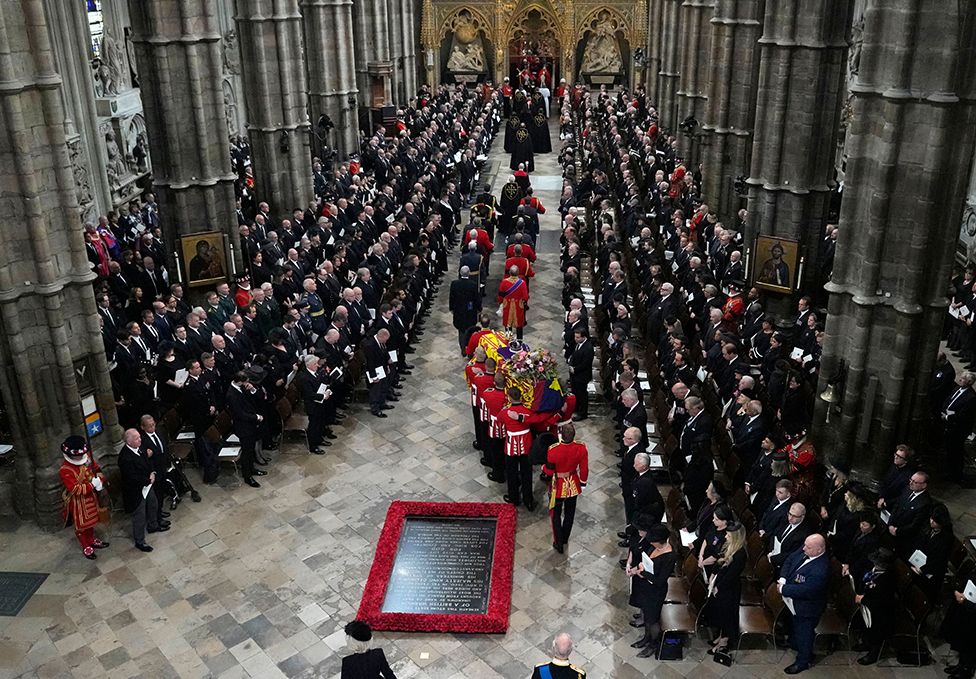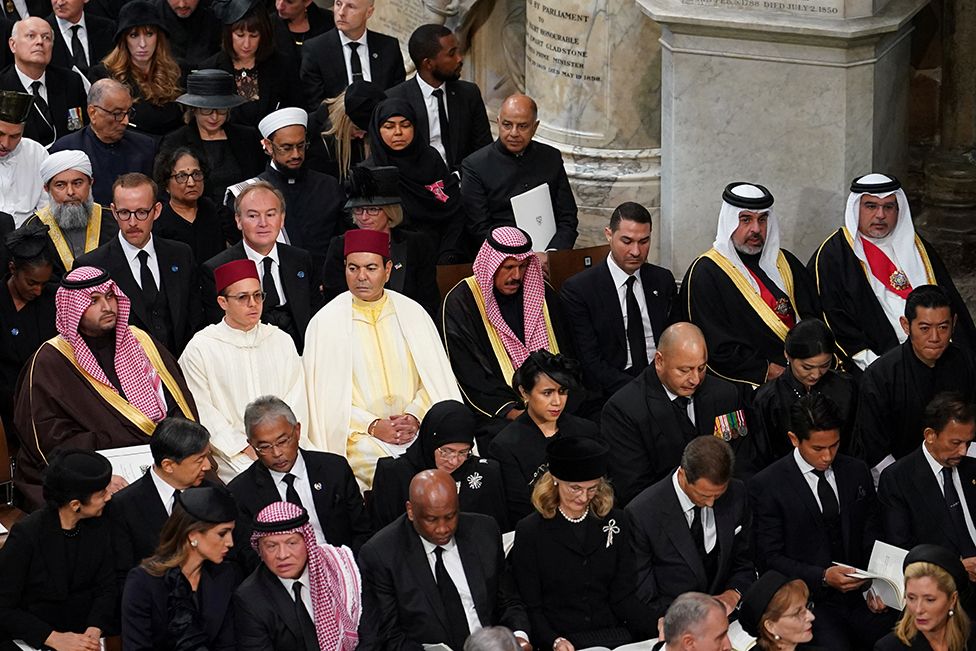 Archbishop of Canterbury Justin Welby delivered the sermon.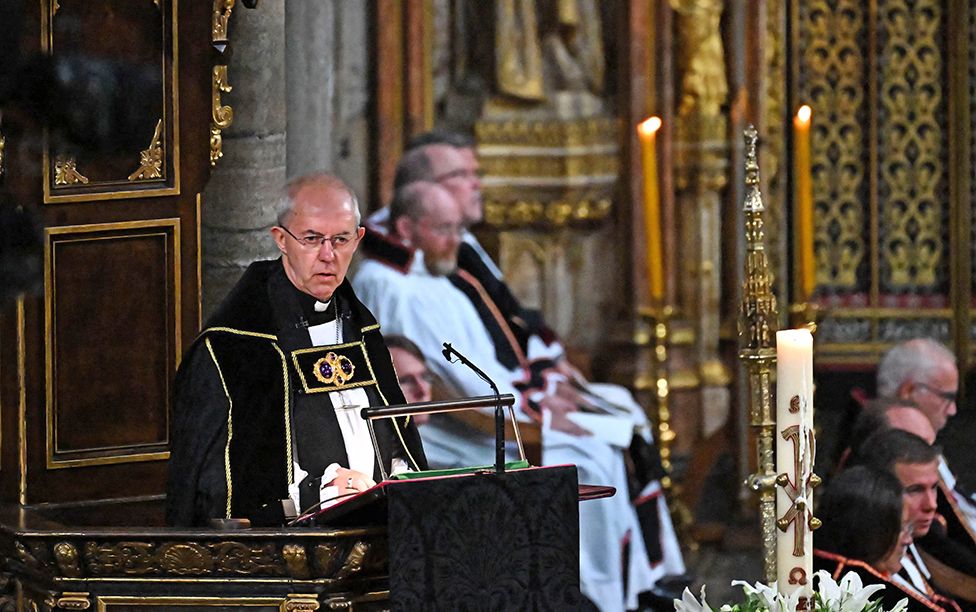 Princess Charlotte and Prince George joined their family at the service for their great-grandmother.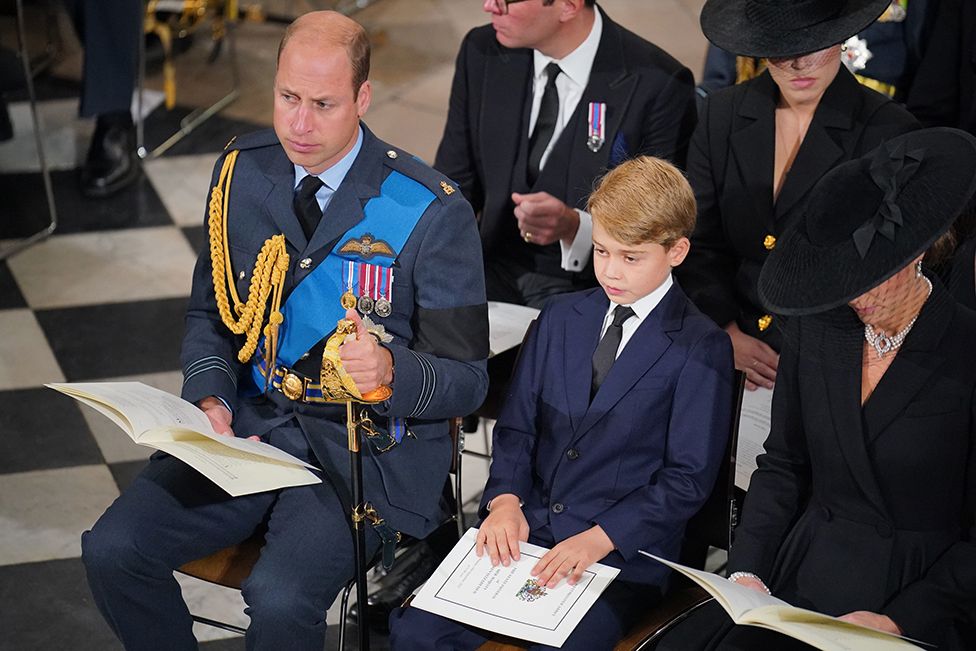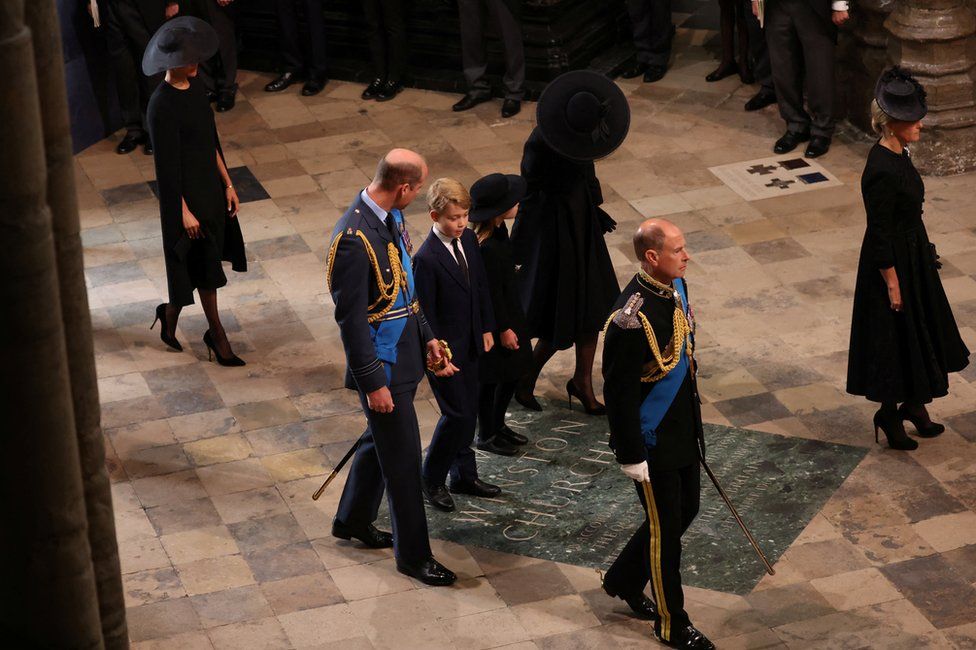 Some of the Royals have dressed in ceremonial uniforms, while others are wearing black mourning clothes.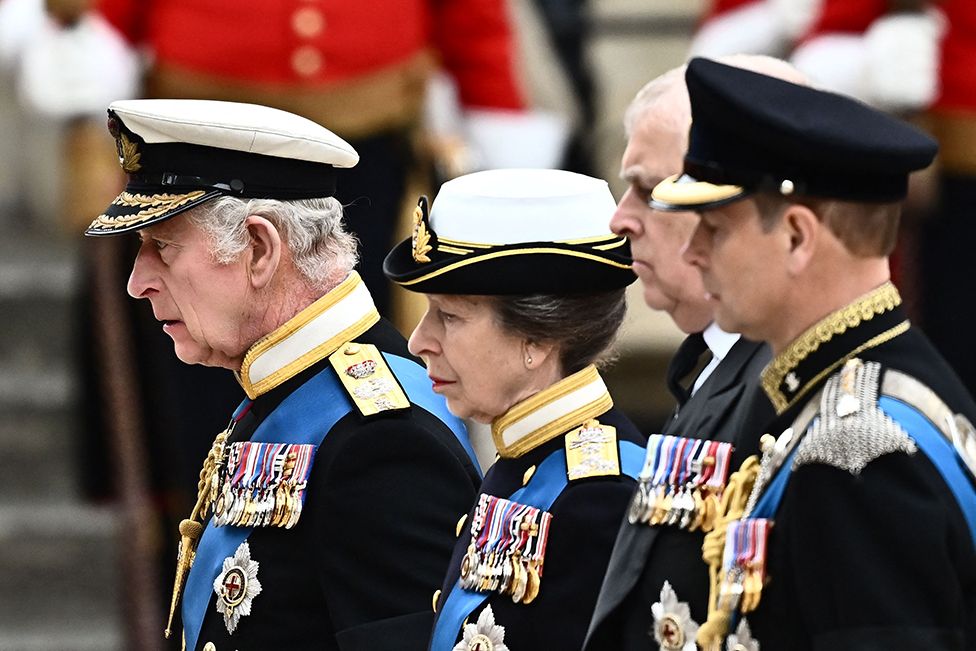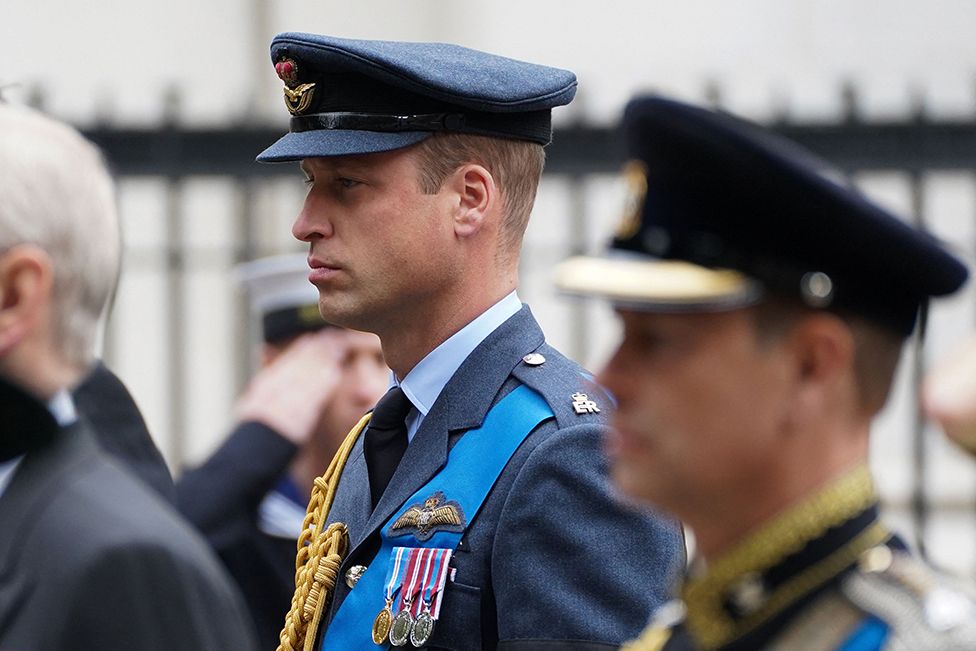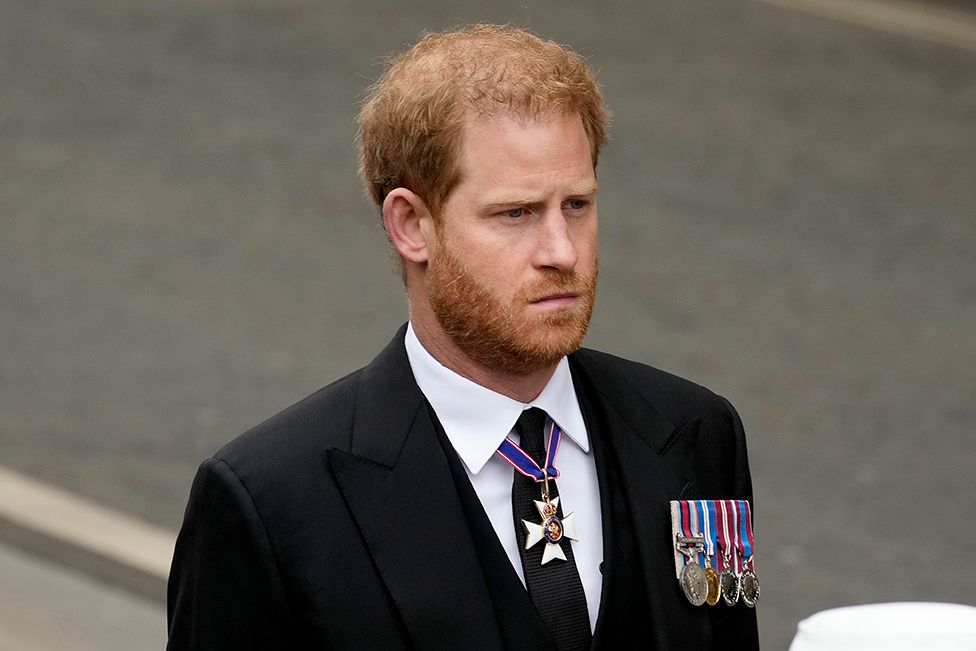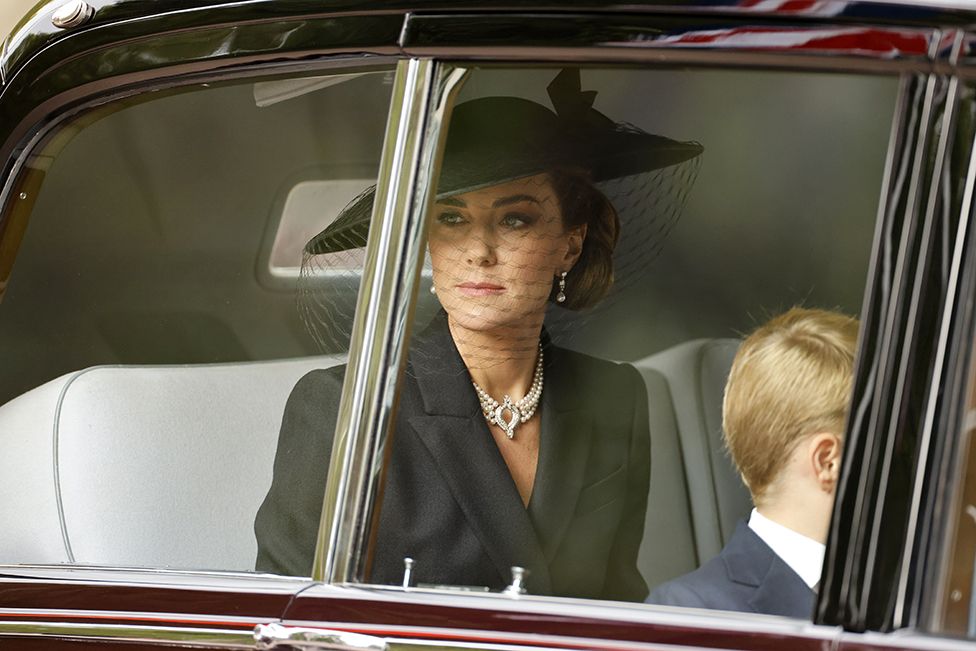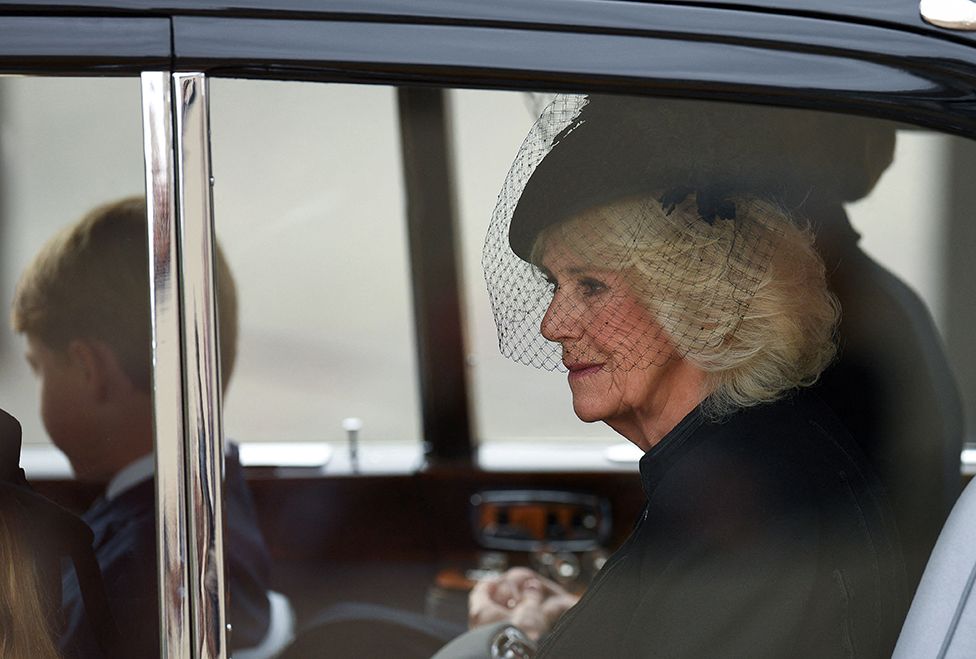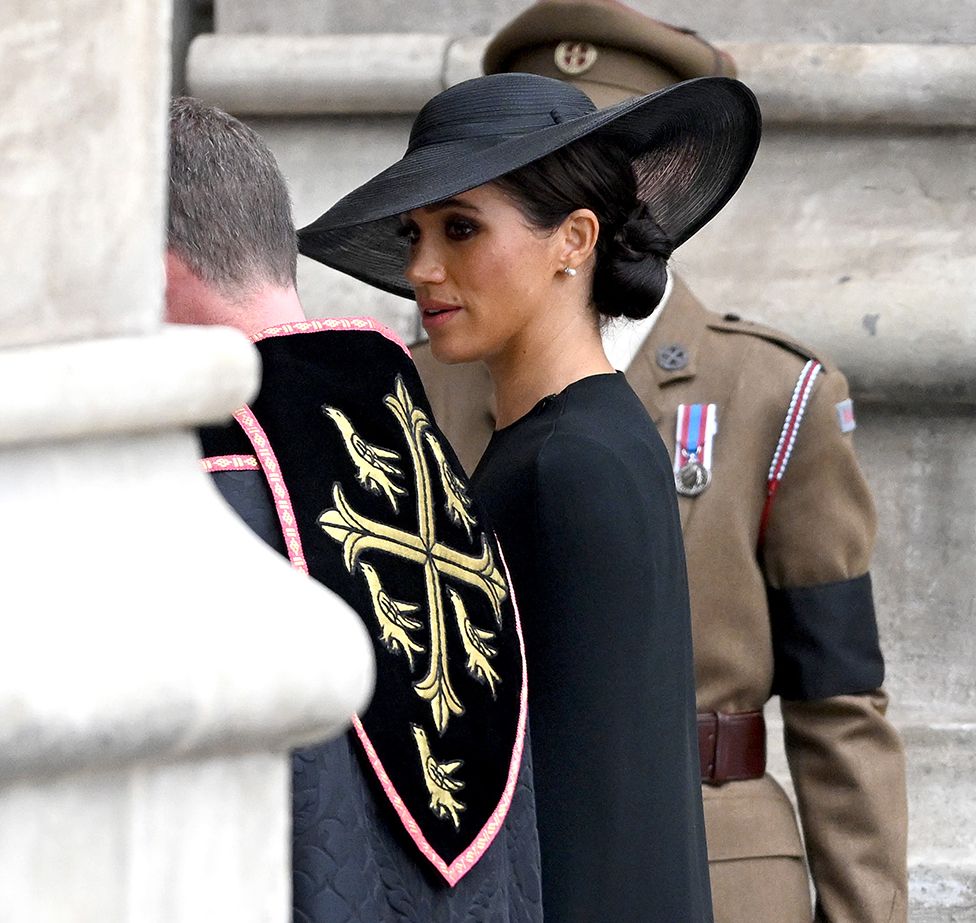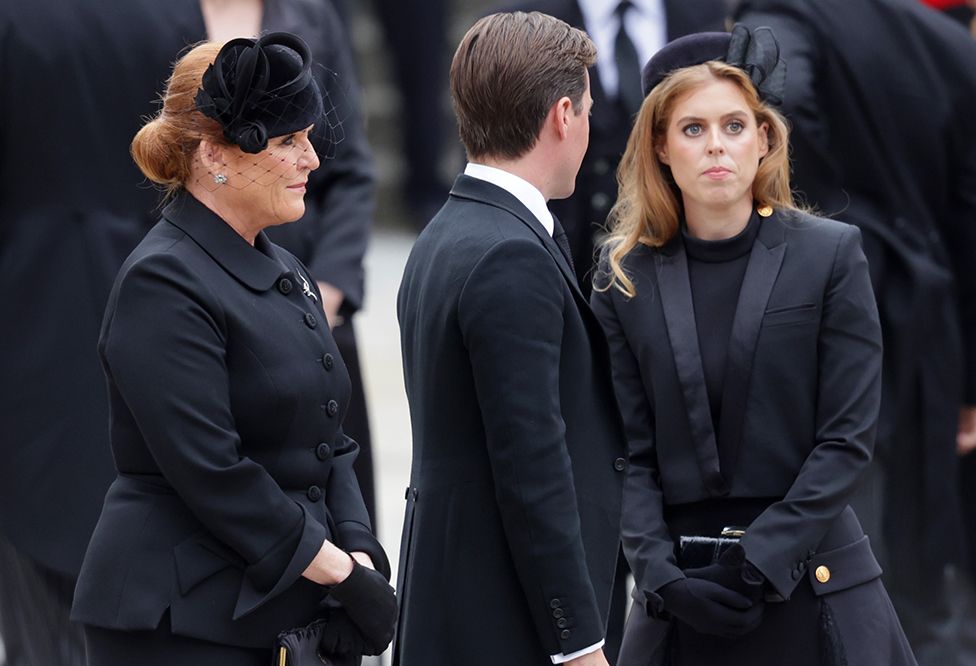 Earlier this morning, King Charles and other Royals were driven to Westminster Hall before accompanying the monarch's coffin to the abbey.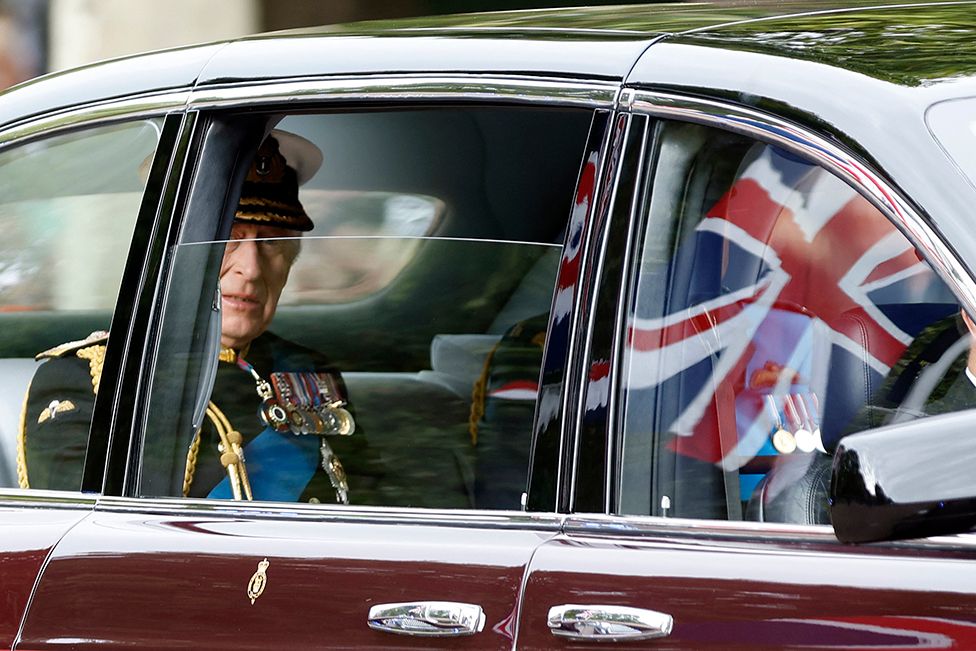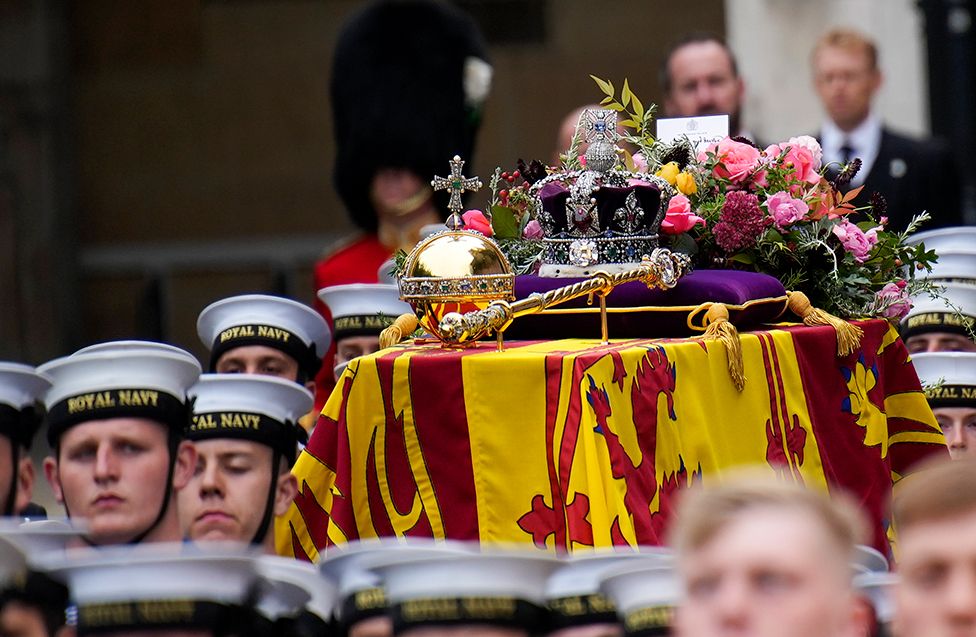 French President Emmanuel Macron and US President Joe Biden were among the world leaders who attended the funeral.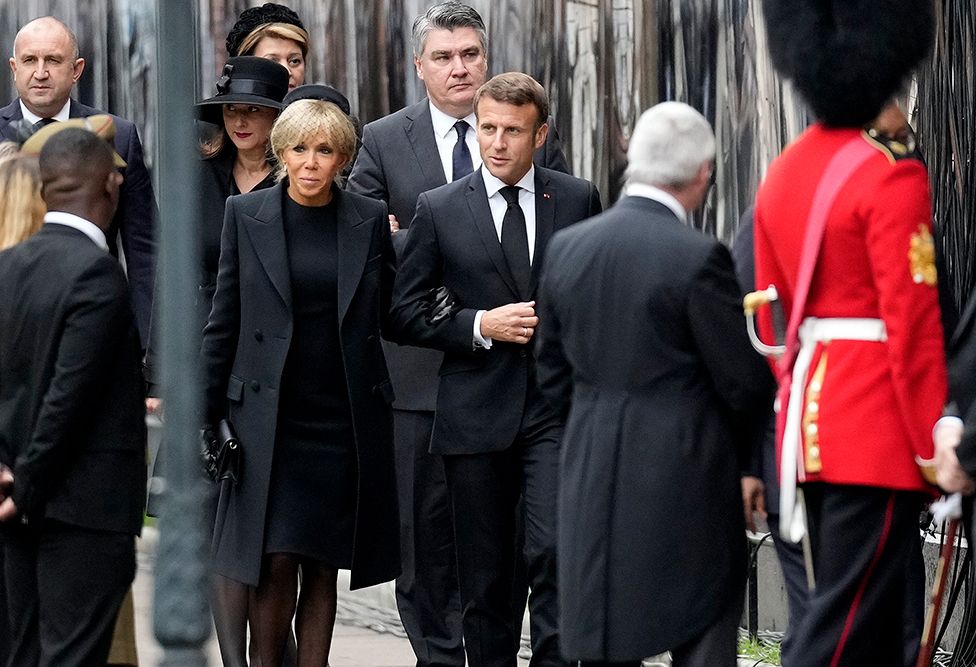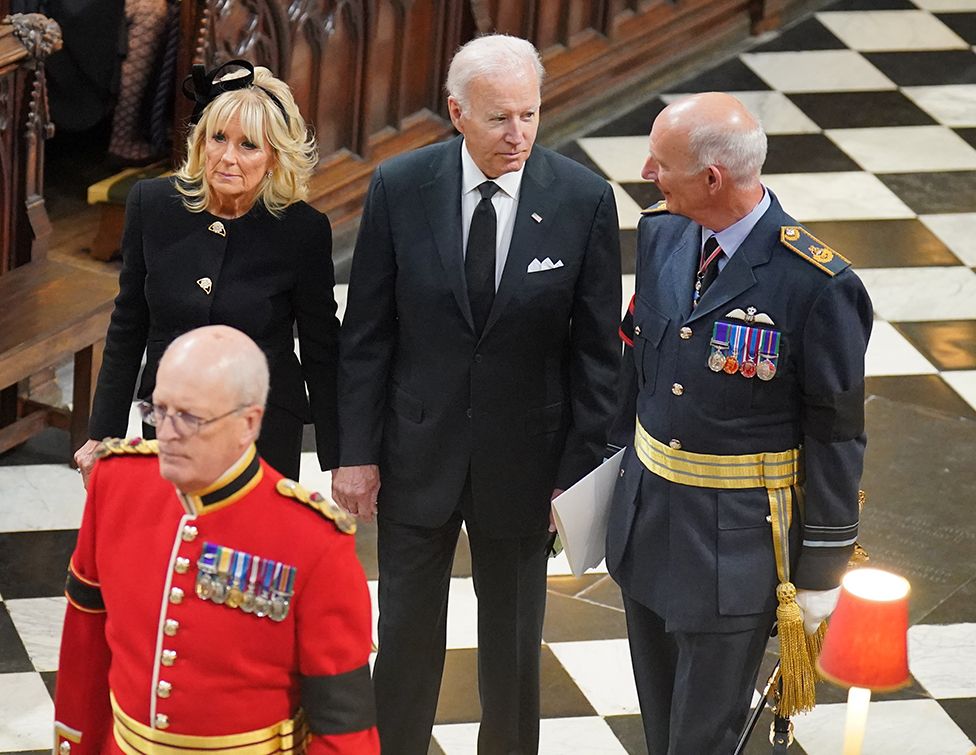 UK Prime Minister Liz Truss was also at the service, while former prime ministers were seated together.