Music News
 Amaarae faults Grammys for putting African Music in a single category
Ghanaian-American singer Amaarae recently expressed her disappointment with the Recording Academy, widely known as the Grammy Awards, for putting all African music genres into a single category.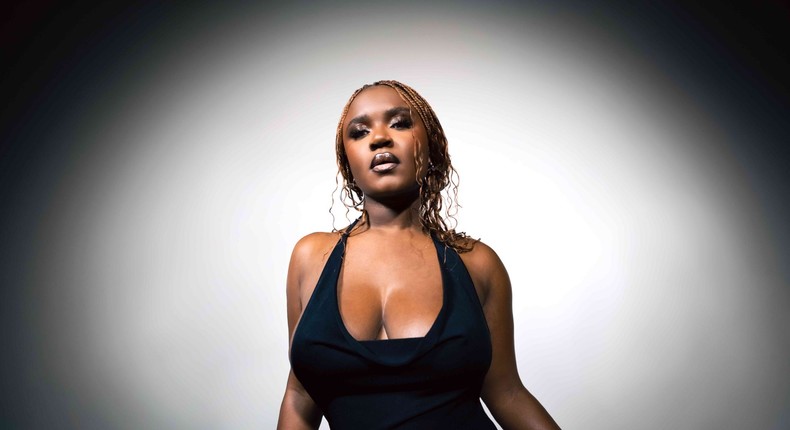 In an interview with Metro TV, Amaarae voiced her concerns about the approach taken by the Recording Academy, stating that it is reductive and fails to acknowledge the diverse and influential contributions of African artists to the global music scene.
"The idea of an African category is great in practice, but I think it is reductive. There are too many categories to just be placed under an umbrella of African music," she disclosed
Amaarae, while acknowledging the positive intention behind creating an African category, believes that certain songs should be eligible for consideration in broader categories such as pop, hip-hop, or R&B. She cited examples like Rema's 'Calm Down' featuring Selena Gomez and Burna Boy's 'Last Last,' which had significant global impacts beyond Africa.
According to Amaarae, songs like these should have the opportunity to compete in categories that align with their musical styles and not be limited to the African category. She believes that relegating such songs to a single category undermines the boundary-breaking achievements of African artists.
"So, I feel like a record like [Rema's] 'Calm Down' with the remix with Selena Gomez, that should be able to compete in pop categories [at the Grammys]," Amaarae explained, "I feel like [Burna Boy's] 'Last Last' should be able to compete in hip-hop, RnB or pop categories and not be relegated to just the African category because that's reductive of the works that [African] artists have done to break boundaries."
The Recording Academy recently unveiled three new additions to the 2024 Grammys, one of which is the 'Best African Music Performance' category. This category encompasses various African music genres, including Afrobeats, Afro-pop, Amapiano, High Life, Fuji, Kwassa, Ndombolo, Mapouka, Ghanaian Drill, Afro-House, South African Hip-Hop, and Ethio Jazz.